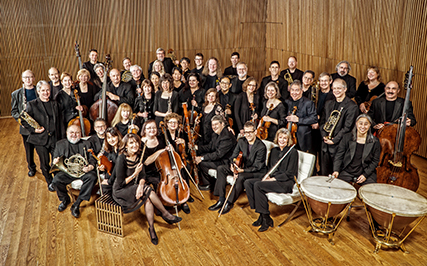 ORCHESTRA OF ST. LUKE'S
Or­chestra of St. Luke's is one of America's most versatile and distinguished orchestras, collaborating with the world's greatest artists and performing approximately 80 concerts each year—including its Carnegie Hall Orchestra Series, Chamber Music Series at The Morgan Library & Museum and Brooklyn Museum, and summer residency at Caramoor Music Festival. In its 41-year history, OSL has commissioned more than 50 new works, has given more than 175 world, U.S., and New York City premieres; and has appeared on more than 100 recordings, including four Grammy Award winners and seven releases on its own label, St. Luke's Collection. Pablo Heras-Casado is OSL's principal conductor.
OSL grew out of a chamber ensemble that began giving concerts at the Church of St. Luke in the Fields in Greenwich Village in 1974. Today, the 21 virtuoso artists of St. Luke's Chamber Ensemble make up OSL's artistic core.
Last Updated: January 27, 2016